Many people only think of maple syrup at the breakfast table, when they're facing down a stack of hot, fluffy pancakes or some French toast. They're missing out. Maple is undergoing a major boom, newly ascendant in beverage aisles, Asian kitchens, and even biomedical research laboratories. In this episode, we visit sugar shacks and talk to the experts to find out why tree sap is so hot right now—and whether it can live up to the hype.
For some of its advocates, maple represents something of a Holy Grail: a healthy sweetener. As it turns out, the use of maple as a health tonic goes back to Native American tradition. And today's maple boom is not the first either: for the colonists in New England who learned the trick of tapping maples from those Native Americans, maple sugar was the sweetener of choice, as an economic weapon against slavery. By the early 1900s, however, the maple harvest had become a nostalgic regional tradition—an old-school winter treat, rather than an industry.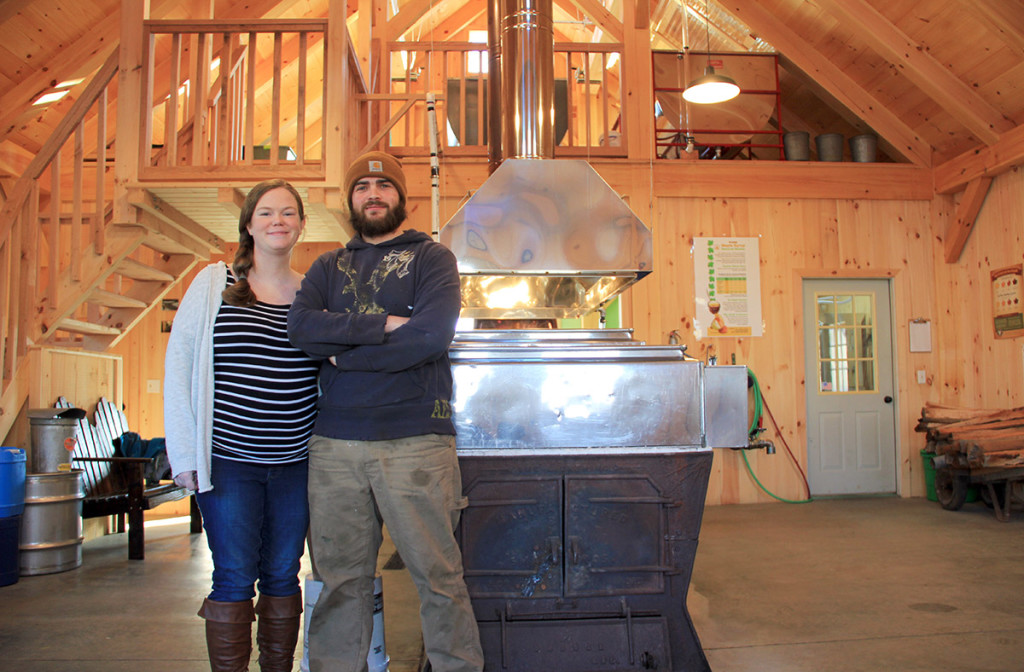 Mark and Jennifer Soukup standing in their new sugar house. Photo by Geoff Manaugh.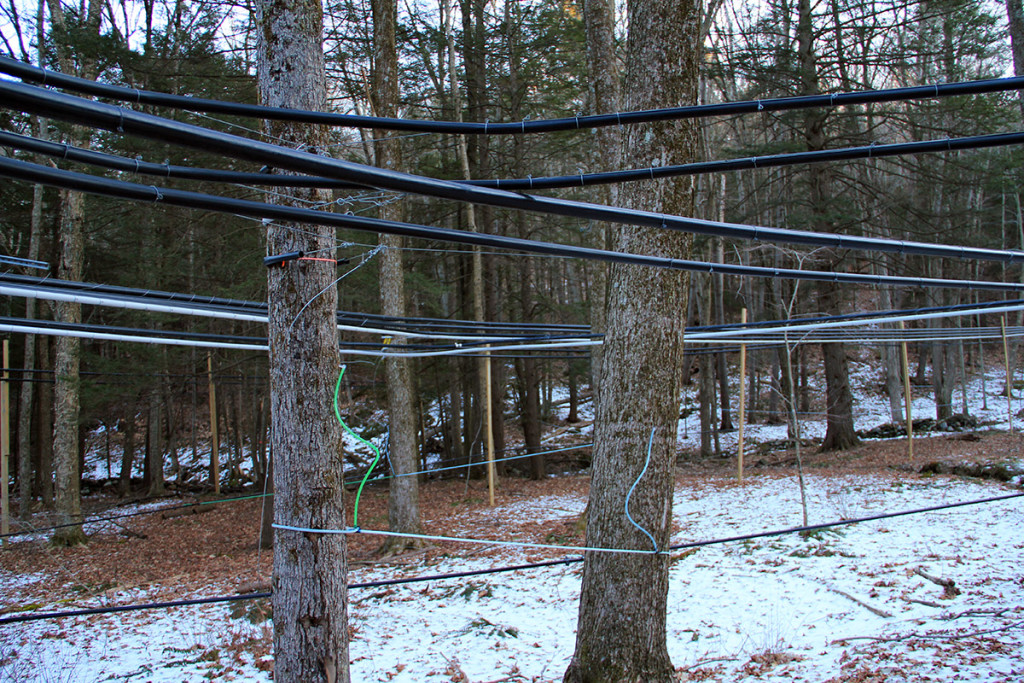 Vacuum tubing at Crown Maple. Photo by Geoff Manaugh.
All that has now changed: for this episode, we visited Soukup Farms, where a family tradition has become their principal source of income, and Crown Maple, which is now the second-largest maple business in the United States—and which employs satellite surveys and real-estate scouts in an effort to continue to grow. To figure out what's behind this dramatic expansion, we'll dive into the unique physiology of the maple tree, explore the maple water phenomenon and its potential health benefits, and discover how a new technique might help maple sugaring survive climate change, while moving from forest to farmland. Listen in now for all this and more!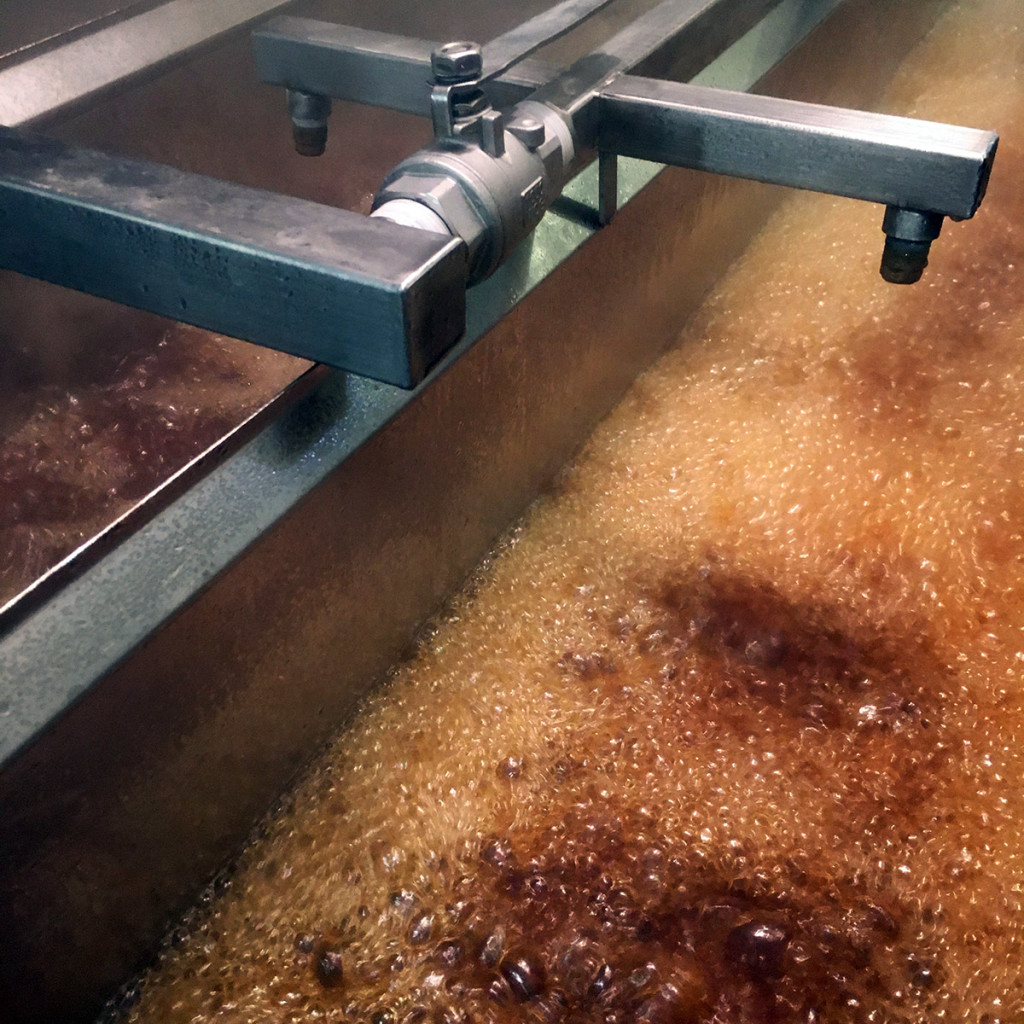 Boiling maple sap becoming syrup at Crown Maple. Photo by Geoff Manaugh.
Episode Notes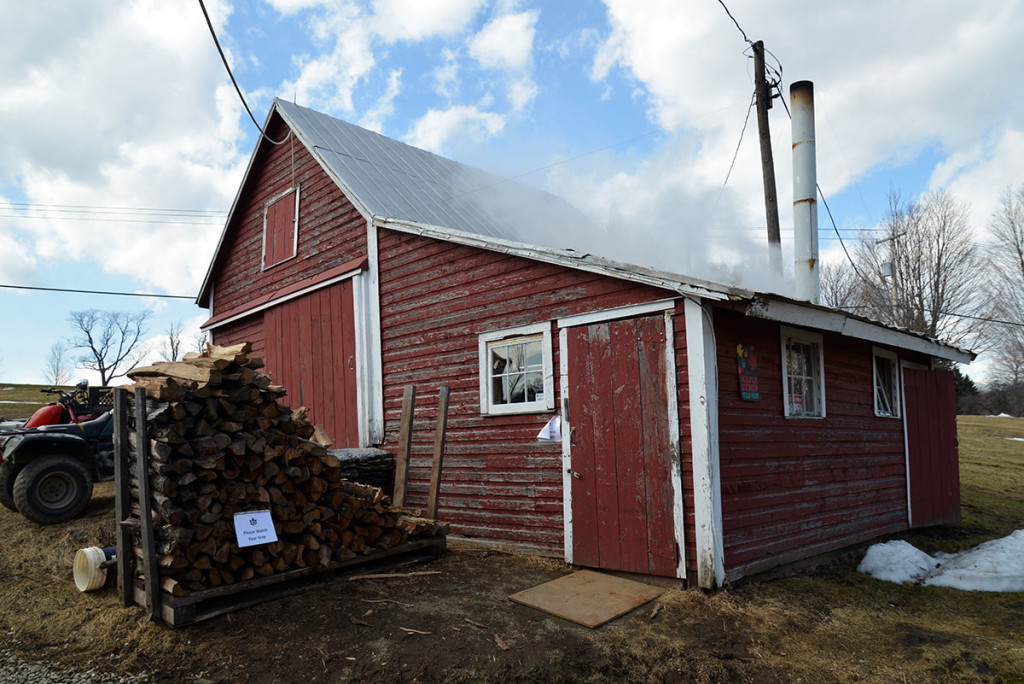 The old Soukup Farms sugar house, from Nicky's visit in 2014.
Mark and Jennifer Soukup are the third generation to make syrup on their farm in Dover Plains, New York. Their sugaring operation began as a hobby in the 1950s, but has quadrupled in size in the past couple of years. According to Mark, Soukup Farms syrup has "a buttery kind of richness, almost like a toffee flavor." You can order it online here.
Crown Maple is down the road from Soukup Farms, and it is even larger: its sugar shack has been called a "sugar château," instead. Their website has lots of creative recipes for using maple syrup and sugar, from maple bourbon glazed short ribs to maple balsamic vinaigrette.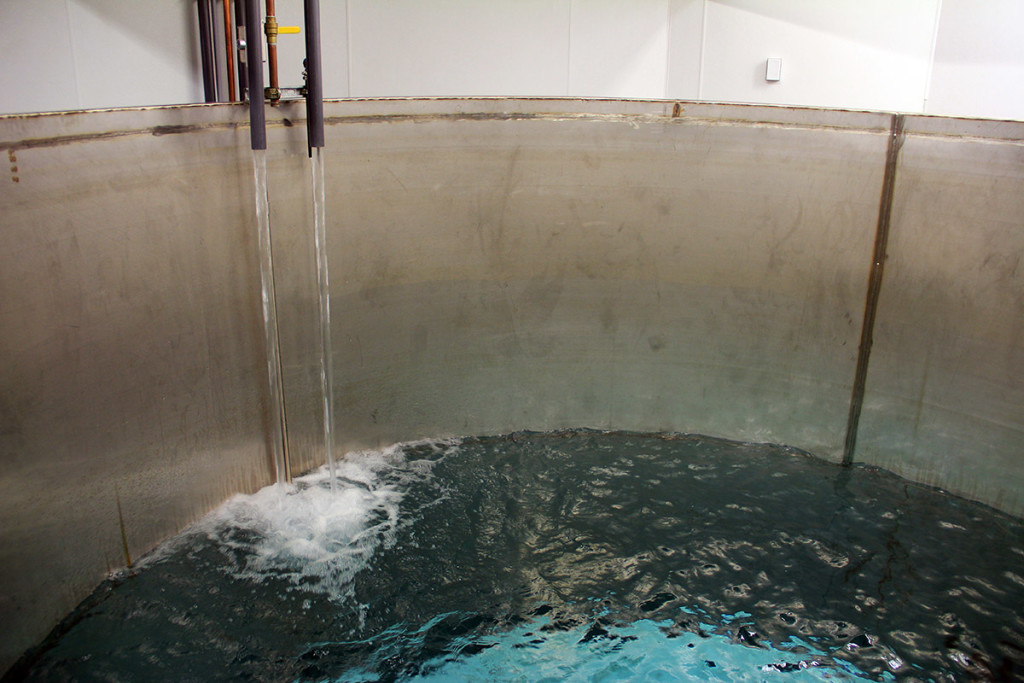 Maple sap being pumped into the tank at Crown Maple. Photo by Geoff Manaugh.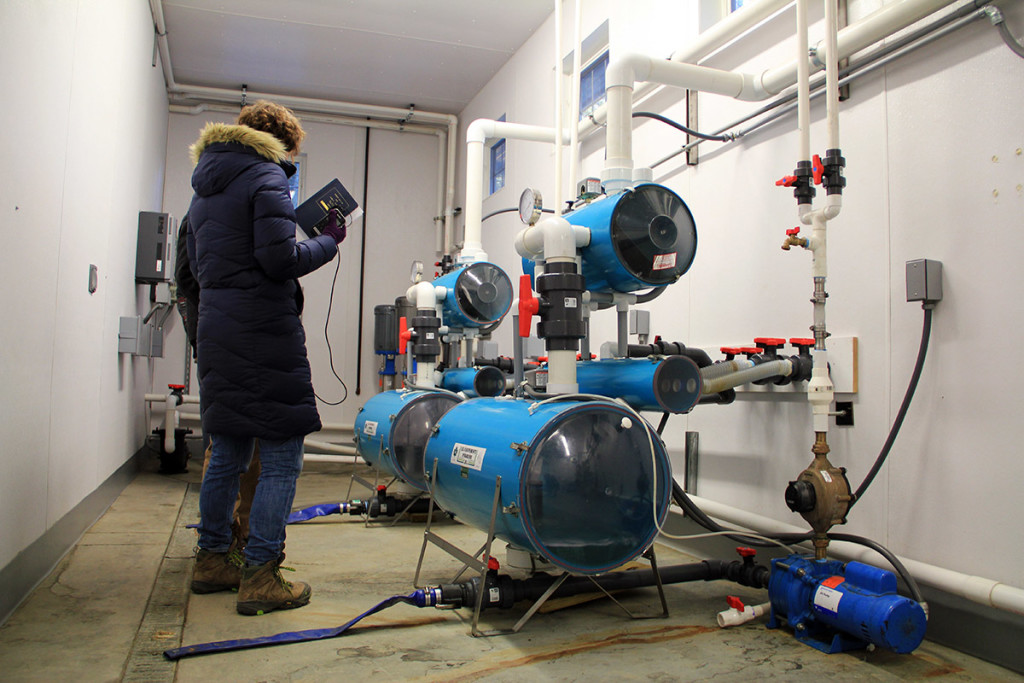 Tyge Rugenstein showing the Crown Maple vacuum pump system to Nicky. Photo by Geoff Manaugh.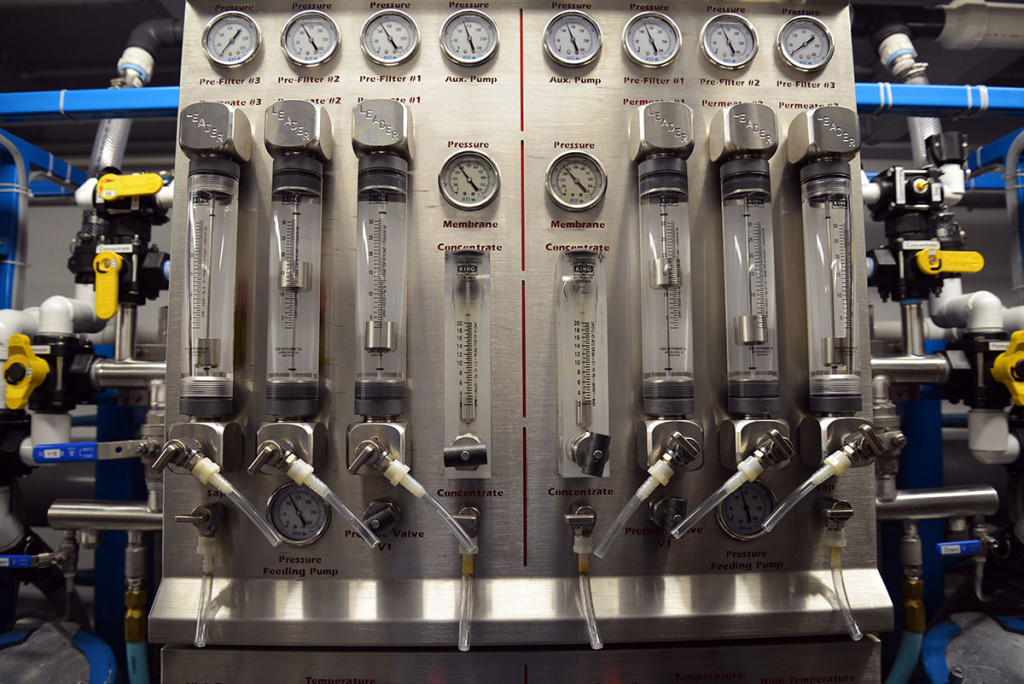 Reverse osmosis machine at Crown Maple. Photo by Nicky.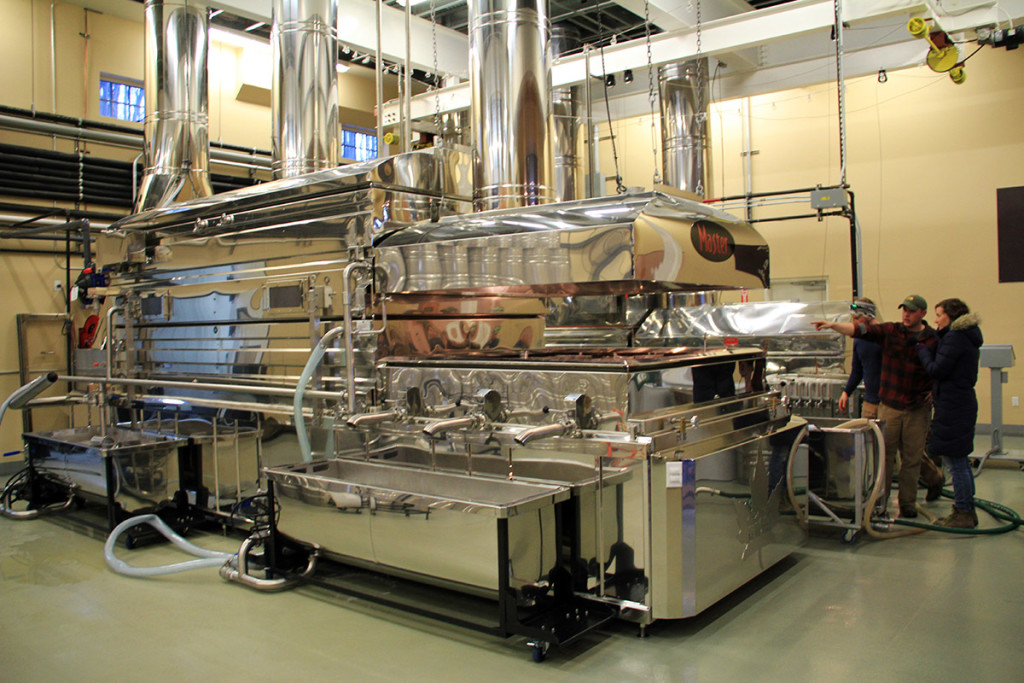 The evaporator filled with boiling syrup at Crown Maple. Photo by Geoff Manaugh.
Douglas Whynott's The Sugar Season
Douglas Whynott is a writer whose book The Sugar Season followed the maple syrup industry and one of its most successful producers and entrepreneurs, Bruce Bascom, over the course of a year. It won the Green Book Festival Award for writing about the environment and was selected as one of the best books of 2014 by the The Boston Globe.
Abby van den Berg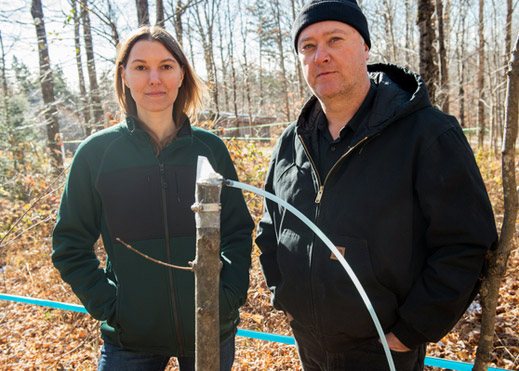 Abby van den Berg and her colleague Tim Perkins with their new sapling system. Photo by Sally McCay
Abby van den Berg is research assistant professor in plant biology at the University of Vermont's Proctor Maple Center. Her research projects include the development of a new plantation method for harvesting maple.
Michael Farrell
Michael Farrell is Director of Cornell University's Uihlein Forest, a maple syrup research and extension field station in Lake Placid, New York. Recently, he has been focused on helping the New York maple water industry take off.
Navindra Seeram
Navindra Seeram is head of the Bioactive Botanical Laboratory at the University of Rhode Island. He has discovered several new beneficial compounds in maple syrup; in the lab, these have shown promise against everything from Alzheimer's to diabetes.